As featured in: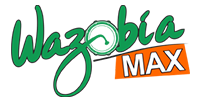 "Listening to Emily once was enough to give me the push I needed to quit my N350K a month bank job to chase a life and career that is truly fulfilling. She's like a friend. She will support you through and after your sessions with her. Listen to her! Listen to her! Listen to her! She will help you.
Buchi, Marriage & Dating Coach
My story
I'm Emily Wale-Koya, brilliantly called Em for short.
I am not your ordinary girl next door and I don't think or act like her. I wear pretty heels,apply red lipstick and read, even in the dark.
I believe we all have the potential and power to chart our own destiny, forge our own course and wreck statuesque. This should be irrespective of where we were born, how we were born, where we live, or what our educational qualifications are.
Let me help you make make more money, meaning and magic with your life and business.