[FREE MASTERCLASS]
7 STEPS TO MONETIZE YOUR PERSONAL BRAND
AND BUILD A WILDLY SUCCESSFUL
BUSINESS AROUND IT

I wrote my first ebook with a 4-month old baby sucking from my precious bosom in one hand, while I used the other hand to type almost non stop.
I had a deadline to finish that book in a week and because I was in a very bad place financially, I shockingly finished the book in 5 days, went ahead and started selling copies even before I officially published it. Guess what? This ebook keeps making me money till date.
In 2016, I created and sold my very first online course. It was a simple tiny teeny audio course I had recorded in a shabby studio back home in Nigeria.
At the time, I had less than $50 to my name. I had just returned from the US where I had gone to have child number 3 and I returned broke and bitter. My husband was dead-broke too and I had no were else to run to.
I got a group of 256 persons together and I taught them for 2 days on how to turn passion to profit. By the end of my time with them, they were seriously wowed and of course ripened for whatever I had to say next.
I went ahead to pitch to them the $75 tiny teeny audio course. What happened next was shocking!
They bought my audio course and within a space of two weeks, I had dialed in slightly over $3000. One person in the group even paid $500 for my four weeks coaching program.
What did I have going on for me at the time? Well, I'll like to say it can be summed up in one word: I.N.F.L.U.E.N.C.E!
REALITY Check: You've got everything right this second to make a decision that can and will change your life forever!



YES, PLEASE RESERVE MY SEAT FOR THE MASTERCLASS!




REGISTER NOW TO GRAB YOUR SPOT!
Your email is safe with us. We do not spam.
The exact steps that I have continually used to go from less than $100 months to $10000 months and God willing, will see me enter my six figure year in 2019, is what I'll be gifting you during this masterclass.
Webinar Date:
MONDAY, JANUARY 14TH, 2019.
Webinar Time:
8:30PM WAT (LAGOS) / 7:30PM LONDON / 11:30AM CALGARY /
1:30PM NEW YORK.


This Masterclass will help you:
Clarify your "money to the runway strategy" so that you know exactly how you will generate revenue for your business.
Identify a profitable idea you can start branding right off the bat, and one to ultimately monetize.
Get clear on your target audience and what ways you can start showing up for them so that they get to know you, like you, trust you and pay you.
Create a clear wealth plan for the next 10 years of your life.
Understand how the multi-billion dollar world of digital products and how you can be a part of it.
Fully activate, package and promote the most authentic version of yourself.
And much more…
I'm unapologetically letting you in on the whole thing. So ensure you come prepared for action (lol)…
REGISTER NOW TO GRAB YOUR SPOT!
Your email is safe with us. We do not spam.
This webinar is better enjoyed with friends. Share with others via:
Facebook
WhatsApp
Twitter
Google+
MEET EMILY…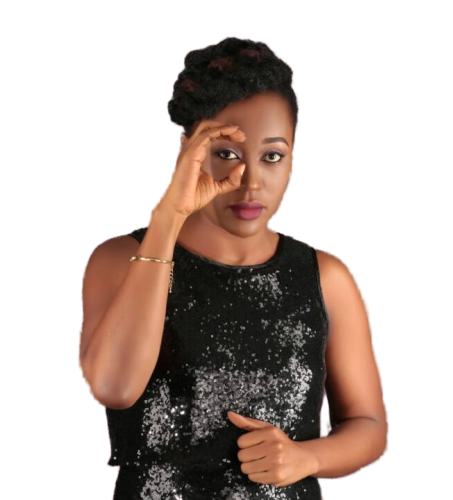 Nigeria's Personal Branding Pioneer & Digital Business Mentor for business owners and CEO's across the globe.
"I'm completely and passionately sold out to helping women (and few visionary men) find, do and make money from what they love and are stupendously great at.
I believe you and I have YOUnique gifts that the world needs right now and if we learn how to package and promote it in terms of promoting ourselves as personal brands, we really can make a ton of cash from it that has no ceilings, no caps and no gender"!
I just cannot wait to have you at the Masterclass xxx.
REGISTER NOW TO GRAB YOUR SPOT!
Your email is safe with us. We do not spam.